Diabetes affects the health of individuals, societies and economies. Diabetes increases the risk of early death. IDF estimates that approximately 4.2 million adults will die as a result of diabetes and its complications in 2019. This is equivalent to one death every eight seconds.
Diabetes increases the risk of health complications
Diabetes has the potential to cause numerous debilitating health complications. Most often, complications are the result of an unmanaged or poorly managed diabetes. However, people with appropriate diabetes management are also at risk of developing complications.
Half of the 463 million adults living with diabetes today are unaware that they have the condition, and are therefore at high risk of developing serious diabetes-related complications.
Globally, 11.3% of deaths are due to diabetes. Almost half of these deaths are in people under 60 years of age.
Acute diabetes complications
Acute, or short-term, diabetes complications, resulting from extremes of blood glucose levels, are common in type 1 diabetes and can also occur, when certain medications are used, in type 2 and other forms of diabetes. These can lead to permanent illness or even death.
Chronic complications of diabetes
Chronic, or long-term, complications of diabetes may already be present in people with type 2 diabetes by the time they are diagnosed. They can also appear soon after the onset of type 1 diabetes. Early detection and appropriate treatment are essential to prevent disability and death.
Economic and social impact
Diabetes also imposes a significant economic impact on countries, health systems and – when healthcare must be funded 'out-of-pocket' – on people with diabetes and their families.
Direct costs
IDF estimates the annual global health expenditure on diabetes at USD 760 billion. It is projected that these direct costs will reach USD 825 billion by 2030 and USD 845 billion by 2045.
The costs of treating complications account for over 50% of the direct health costs of diabetes. For example, management of diabetic ketoacidosis (DKA) is a considerable part of the cost to a country's health system: treatment of a single DKA episode in the United Kingdom costs an estimated GBP 1,387 (around USD 1,750).
Indirect costs
Premature death, disability and other health complications due to diabetes are also associated with a negative economic impact for countries. It is estimated that these so-called 'indirect costs' of diabetes add an additional 35% to the annual global health expenditures associated with the condition.
Sources of indirect costs include labour-force drop out, mortality, absenteeism and presenteeism (reduced productivity when at work). Of these, the first two dominate the global picture comprising 49% and 46% of all indirect costs, respectively.
Intangible costs
For people living with diabetes, concerns about managing the condition and fears of future complications and their potential impact on quality of life, are significant contributors to the intangible costs of diabetes. These include worry, anxiety, discomfort, pain, loss of independence and a host of other crucially important features of living with diabetes.
Therefore, everyone should prevent it before treatment. That will bring great benefits such as no treatment costs, families without the burden of caring for patients, society cutting medical costs ...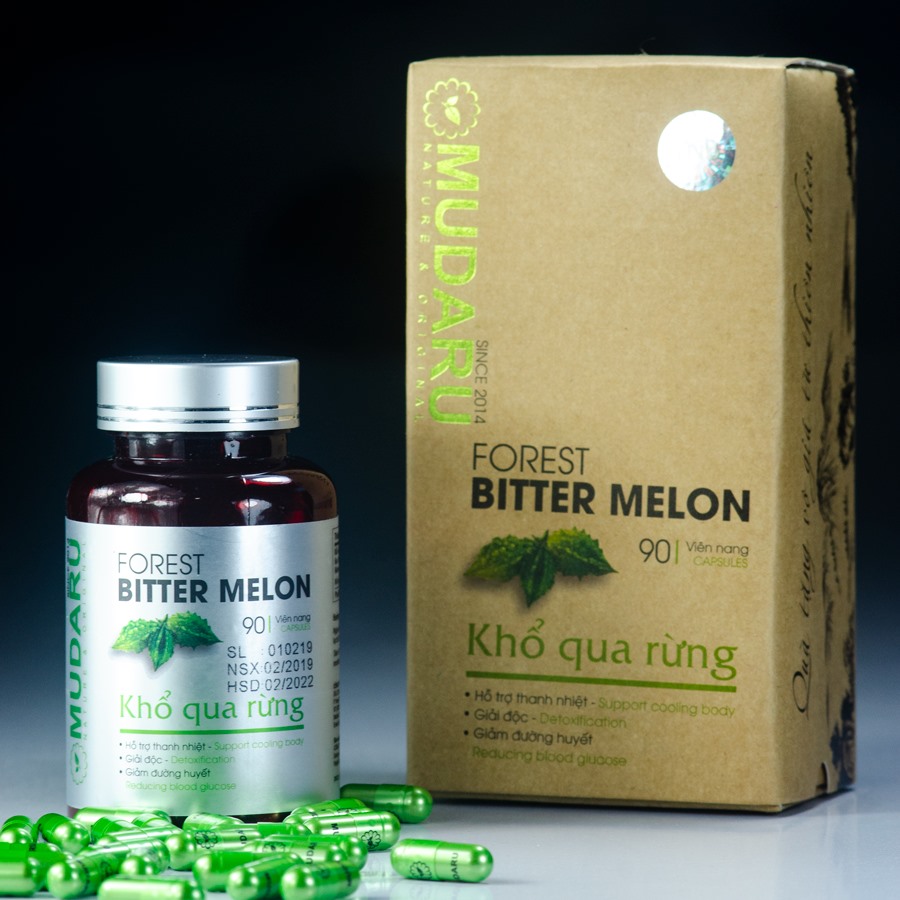 In particular, today there are many products that can help us have a healthy body. For example, Mudaru Forest Bitter Melon's product is 100% natural. it helps to detoxify the body, bringing many health benefits.
Let take care of your health as soon as possible!
Source: diabetesatlas.org & mudaru.com