Forest bitter melon can cure diabetes whether it is true or not? There is evidence to prove this. This article will introduce to you the scientific evidence for this problem.
Forest bitter melon, also known as wild bitter melon, is a tree that can use strings, leaves, and fruits as food or medicine. Originated from mountainous forests and studied by TNB Vietnam Corp., they brought back to the Mekong Delta for cultivation under the high-tech model, no use of plant protection drugs.
In addition to being a delicious and strange food, forest bitter melon has long been used as a herbal remedy for many diseases, including diabetes, especially type 2 diabetes.
Treating Type 2 Diabetes With Western Medicine
With Type 2 Diabetes, the body does not absorb insulin well. This is the most common form of diabetes, and people of any age can get it. Many people with diabetes can manage their condition well and have no health problems. Using Western medicine and lifestyle changes can help them stay healthy.
However, Western medicine treatments have a lot of side effects. As such, some people come to try natural herbal treatments, and forest bitter melon is a very good choice. Some studies show that forest bitter melon can normalize blood sugar levels.
How does forest bitter melon cure diabetes?
Fruits, strings, and leaves in forest bitter melon contains at least three active ingredients that have anti-diabetic properties, including Charantin, a very effective hypoglycemic agent, Vicine and an insulin-like compound called is polypeptide-p. These substances work independently or in combination to help lower blood sugar.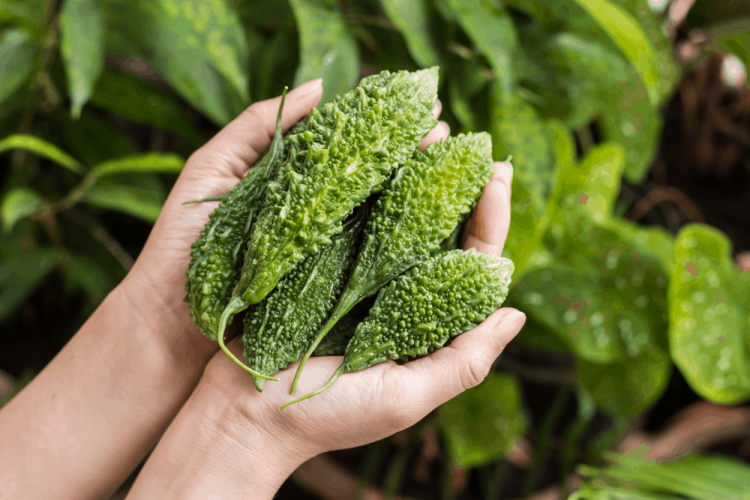 In addition, forest bitter melon also contains a Lectin that lowers blood glucose levels by acting on peripheral tissues and inhibiting appetite - similar to the effect of insulin in the brain. This lectin is considered to be a major factor behind the hypoglycemic effects that develop after eating forest bitter melon.
Scientific evidence from forest bitter melon
Several clinical studies have been conducted to prove that forest bitter melon can cure diabetes
In January 2011, the results of a 4-week clinical trial published in the Journal of Ethnopharmacology showed that a daily dose of 2,000 mg of forest bitter melon significantly reduced blood sugar levels in patients. Type 2 diabetes mellitus.
Other research has also suggested a link between forest bitter melon and blood sugar control, while a report published in the March 2008 issue of Chemistry and Biology found that forest bitter melon increases glucose uptake and improves glucose tolerance.
In 2009 the British Journal of Nutrition clinical trial. After the trial, it has been shown that Forest Bitter Melon can cure diabetes and proposes to bring forest bitter melon to the main ingredients in type 2 diabetes medicines.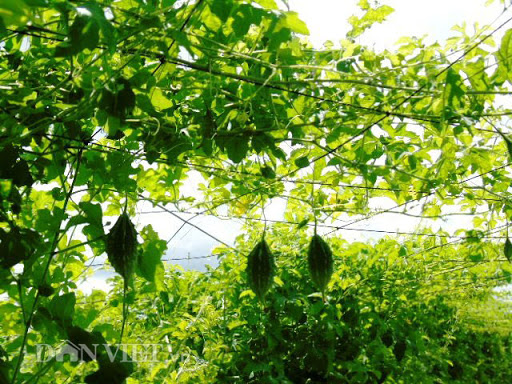 In addition to the use of forest bitter melon to cure diabetes, there are other health benefits. Forest Bitter Melon is also used in traditional medicine to treat diseases:
- Stomachache
- Fever
- Chronic cough
- Menstrual pain
- Skin diseases
- It is also used to treat wounds, prevent or treat malaria, and viral diseases such as measles and chickenpox.
- In addition, researchers from the University of Saint Louis in the US said they have shown that an extract from forest bitter melon can destroy breast cancer cells and prevent it from growing and spreading.
What's the way to cure diabetes of forest bitter melon?
In order to cure diabetes, we can use it in many different ways, can be eaten as a fruit, made into juice, forest bitter melon tea, processed dishes. In addition, it is extracted and made into the form of a Forest Bitter Melon capsule to help patients use it easily.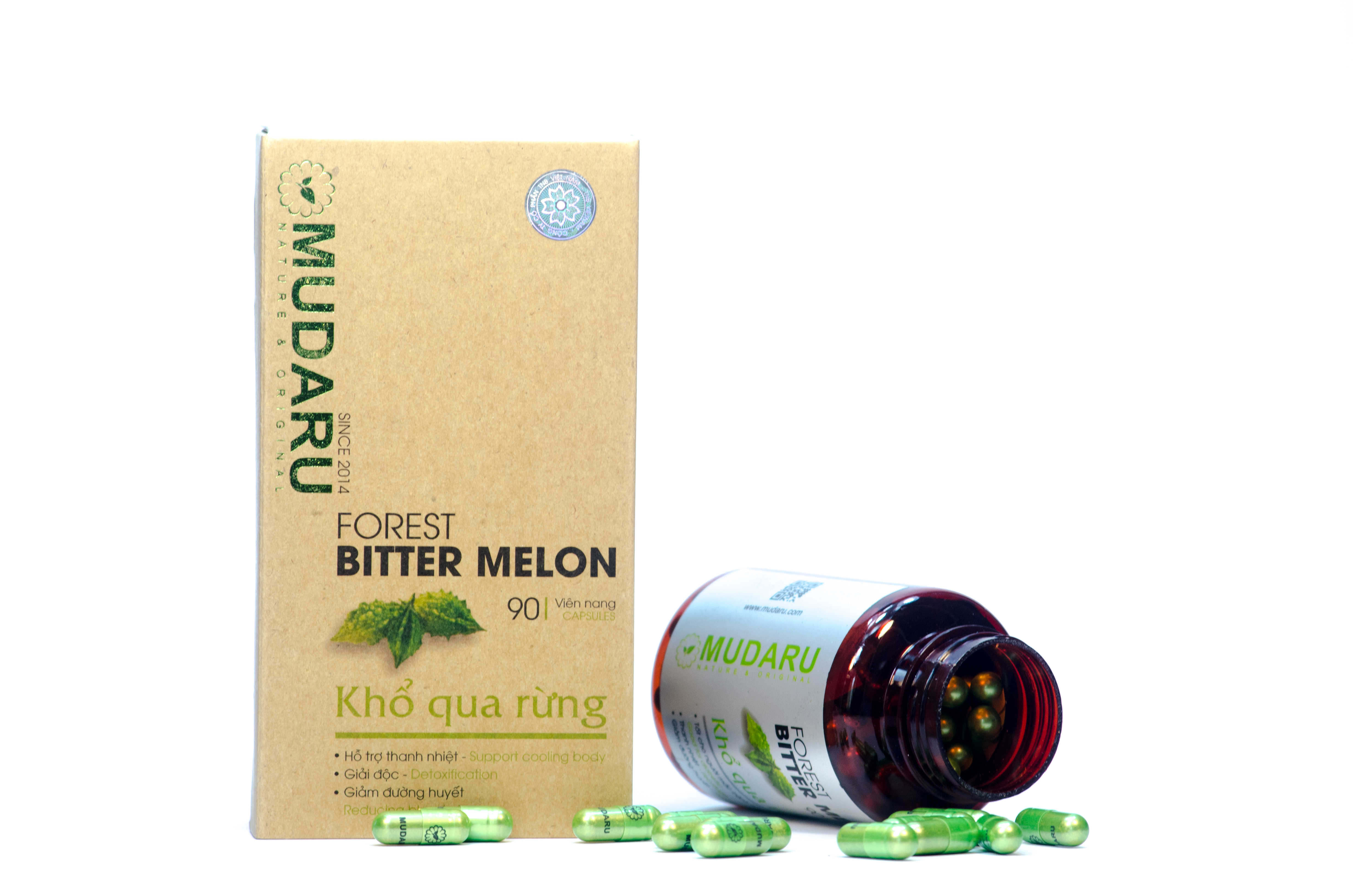 Thus, with the pharmaceutical substances obtained in the strings, fruits, and leaves, Forest Bitter Melon can treat Diabetes very effectively. It is recommended that patients should use forest bitter melon as the following route to ensure the best effectiveness.
Phase 1: The first use
Before using, the patient should check the current blood sugar level and consult a doctor
Record the date and the measured index
Combine the use of forest bitter melon with medicine
Every day use 1-2 tea bags or 2 capsules of Mudaru Forest Bitter Melon
Phase 2: Checking
Patients use continuously, evenly, right and enough dosage as above within 30-45 days.
Monitor the body's response status. Feel your body get better every day of the week? Eat better, sleep better?
Phase 3: Evaluation
After 45 days of use in combination with Medicine, patients should have their blood glucose levels checked and compared with the results measured in phase 1.
If the blood sugar level has decreased and stabilized. You can consult your doctor about reducing your medicine dosage and using Mudaru Forest Bitter Melon to minimize the side effects caused by medicine.
Source: dongnamduoc.net