Forest bitter melon has many benefits for health. According to traditional medicine, forest bitter melon is cool, bitter, non-toxic, which is a folk remedy for many diseases, especially diabetes. Forest bitter melon grows wild throughout the mountainous regions of our country. In the past time, people who wanted to eat Forest bitter melon had to go to the forest to search and pick.
Today, many people "addicted" to suffering from forests should have sought to propagate and plant in the garden. Therefore, finding Forest bitter melon to process food is not too difficult.
The characteristics of Forest bitter melon are from the leaves, strings, and fruits which are smaller and much bitterer than a bitter melon. Many people like to eat forest bitter melon leaf soup but because of fear bitterness, they often bring crushed leaves with salt and wash them before cooking. But gourmets prefer pure cooking so that Forest bitter melon leaves retain a rich, unforgettable bitter taste.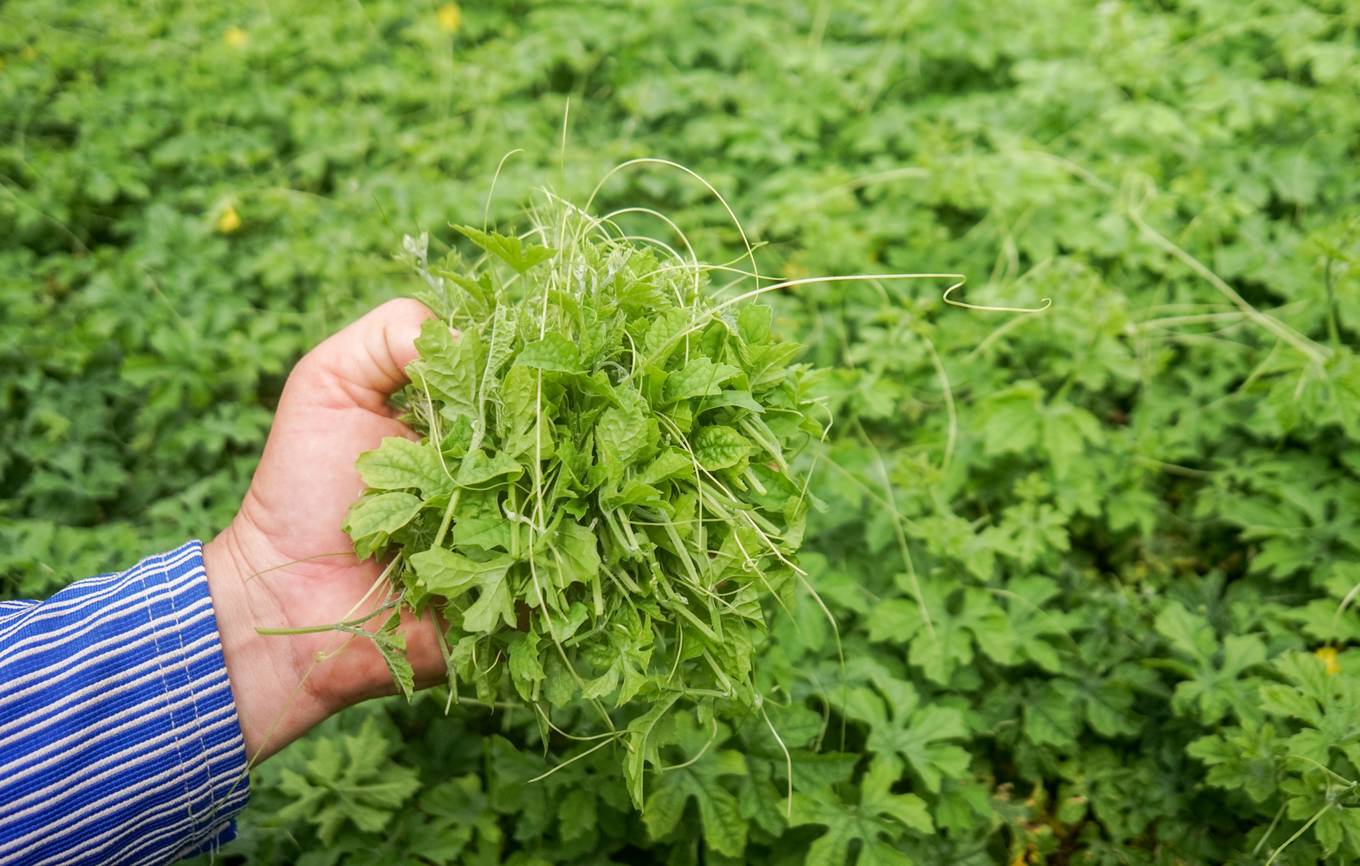 The leaves of Forest bitter melon are processed with many delicious and nutritious dishes such as stir-fried, boiled, eaten raw ... The most special thing is to use soup with chopped bacon. To get a good pot of soup, the processor must pick young leaves and buds, where the most exquisite things of heaven and earth are concentrated, cook soup very boldly from the tip of the tongue to the throat.
Pick the leaves to wash, use a knife to chop like wedges for processing. Bacon bought, washed, sliced, and chopped if it's pureed meat as possible. Put the pot on the non-oil cooking oil, put the minced meat into the pot and cook, add water to the pot of meat I just served, seasoning. Forest bitter melon leaf is very thin and chopped, so it ripens very quickly. So when the pot of water boils a few times, the bitter melon leaves in, the water begins to boil again, lifting down. Enjoy the miserable soup through the forest "right post" especially when the pot is still warm, just drink a cup of soup like that, people are refreshing sweating just like being steamed.
Source: TNB Vietnam