Forest bitter melon has been a valuable long time ago to bring health to everyone, especially patients with diabetes, hypertension... Using Forest Bitter Melon tea will help you to purify and detoxify your body, reduce complications of diabetes.
How to make Bitter Gourd (Forest Bitter Melon) Tea?
You can easily make bitter gourd or forest bitter melon tea at home. All you need for the herbal concoction is some dried or fresh slices of bitter gourd, some water and optionally, any natural sweetener like honey or agave syrup.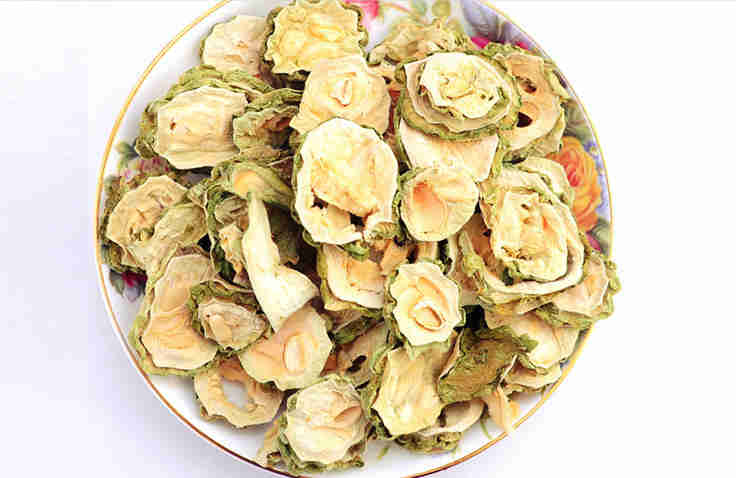 The tea may also be made from dried leaves of bitter gourd, but you may use the gourd itself as it's more easily available. All you need to do to make this tea is to bring the water to a boil in a pot and add the dried or dehydrated karela slices to it. Let the water boil for 10 minutes on medium heat so that all the nutrients of the bitter gourd have seeped into it. Remove the water from flame and let the slices steep in it for some more time. Filter the contents of the pot out into a teapot or individual cups.
Add some honey or other sweetener to it maybe you can use stevia to boil together, to give the tea some taste and voila! However, it's best to avoid the sweeteners, if the tea is being consumed primarily to regulate blood sugar levels.
The significant effects:
Febrifuge
Detoxification
Hypoglycemia
Reduce the risk of diabetes complication and blood fats
You should use 2 times a day after meals, especially use continuously from 2-3 months to get the best result.
Besides making at home, you can also choose the tea product from 100% of nature extracted from Forest Bitter Melon like Mudaru Forest Bitter Melon tea.
Source: TNB Vietnam