Recently Mudaru brand officially entered the US market. For businesses in Vietnam, the US has always been an extremely difficult market with import regulations as well as through many rigorous quality checks. Thereby, more and more affirming the position and value of Mudaru Forest Bitter Melon.
Mudaru Forest Bitter Melon – A priceless gift of nature

With the desire to create true value about the product, bring the product to consumers standard, quality and original. The product of Mudaru Forest Bitter Melon is produced on a GMP – WHO standard, 100% natural, without preservatives. Mudaru's products are standardized, the outside of the product is meticulously polished, the logo is embossed with metallic highlights, combining to create extremely economical products to bring consumers satisfied with the quality, peace of mind during use.

To be able to enter the US market, Mudaru Forest Bitter Melon has achieved extremely important certifications as well as surpassing the criteria required for quality to penetrate this potential market. Including certification of the US Food and Drug Administration (FDA), protection registration at the United States Patent and Trademark Office (USPTO), certification of the French General Directorate for Competition Policy, Consumer Affairs and Fraud Control (DGCCRF)...

Officially available on Amazon e-commerce

Amazon is considered as the giant online retail king used by most customers in the world. This is a place with a large number of sellers and shoppers without being confined to any country. The products sold on Amazon.com always attract a large number of customers, from which their brands are always guaranteed with the best and most prestigious services.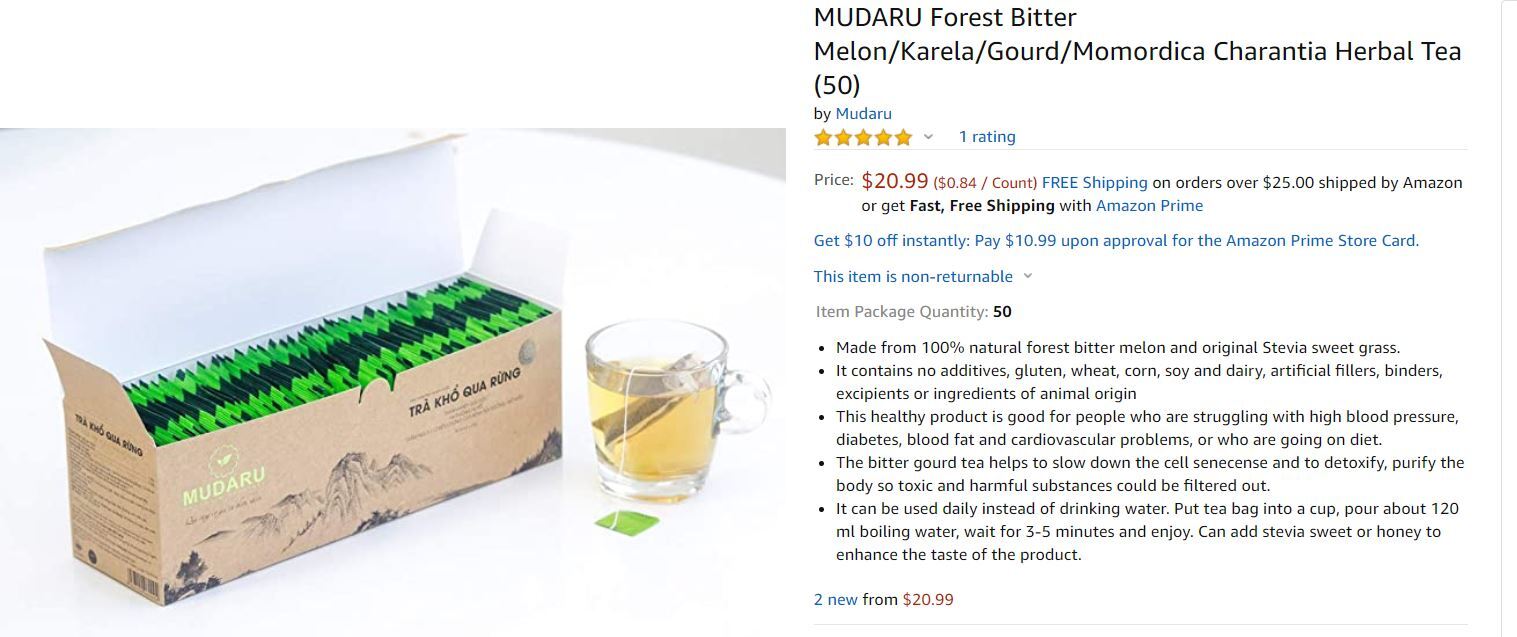 However, to be on Amazon is not simple. Products that can be sold on Amazon must pass a series of strict requirements from this website such as quality certification, food safety, certification of food origin, Organic certification according to American standards. Thereby, Mudaru Forest Bitter Melon affirms its quality, even more, when it is officially present at this online retail giant, contributing to the development of Mudaru brand on the way to conquer the world, bringing products. The best quality, the most original to consumers.