Bitter melon extract, also called Momordica charantia or Karela, comes from a fruit that is common used in homeopathic medicine to treat a wide range of illnesses. For example, Bitter melon extract is often recommended by practitioners to regulate a person's blood sugar levels and thereby prevent or treat diabetes.
In addition, recent studies have shown that bitter melon extract may fight the growth of breast cancer cells. Other studies have shown that Bitter melon extract may help people infected with the HIV virus as well.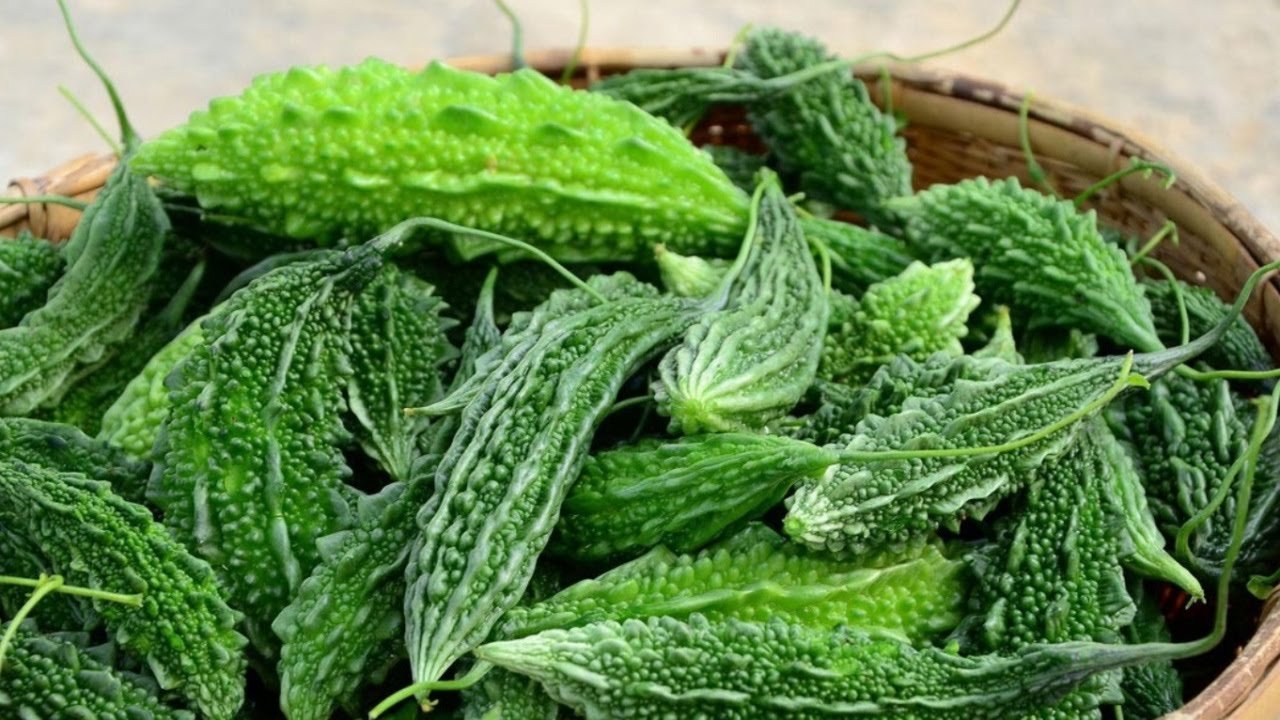 Functions:
Anti-Diabetes (Hypoglycemia or Blood Glucose Lowering, adult-onset diabetes or type-II diabetes) ;

Anti-HIV ;

Psoriasis Treatment ;

Anti-obesity ;

Anti-malarial ;

Anti-cancer ;

Demulcent (Ache Relief) ;

Aphrodisiac.
Applications:
It has been used to combat cancer, asthma, various skin infections, diabetes, GI disorders, and the common cold ;

It is also used to fight diabetes and as an anti-viral to HIV ;

The bitter melon extract helps increase the production of beta cells by the pancreas, repair beta cells, and stimulate the restoring the function of the pancreas.
So now, let study top list products extract from bitter melon below, then choose a suitable product for yourself.
1. Mudaru Forest Bitter Melon Capsule
THE BEST NATURAL BLOOD SUGAR CONTROL
Bitter melon has been a valuable long time ago to bring health to everyone, especially patients with diabetes, hypertension ... Mudaru product is made from Forest Bitter Melon, not just a bitter melon, 100% of nature.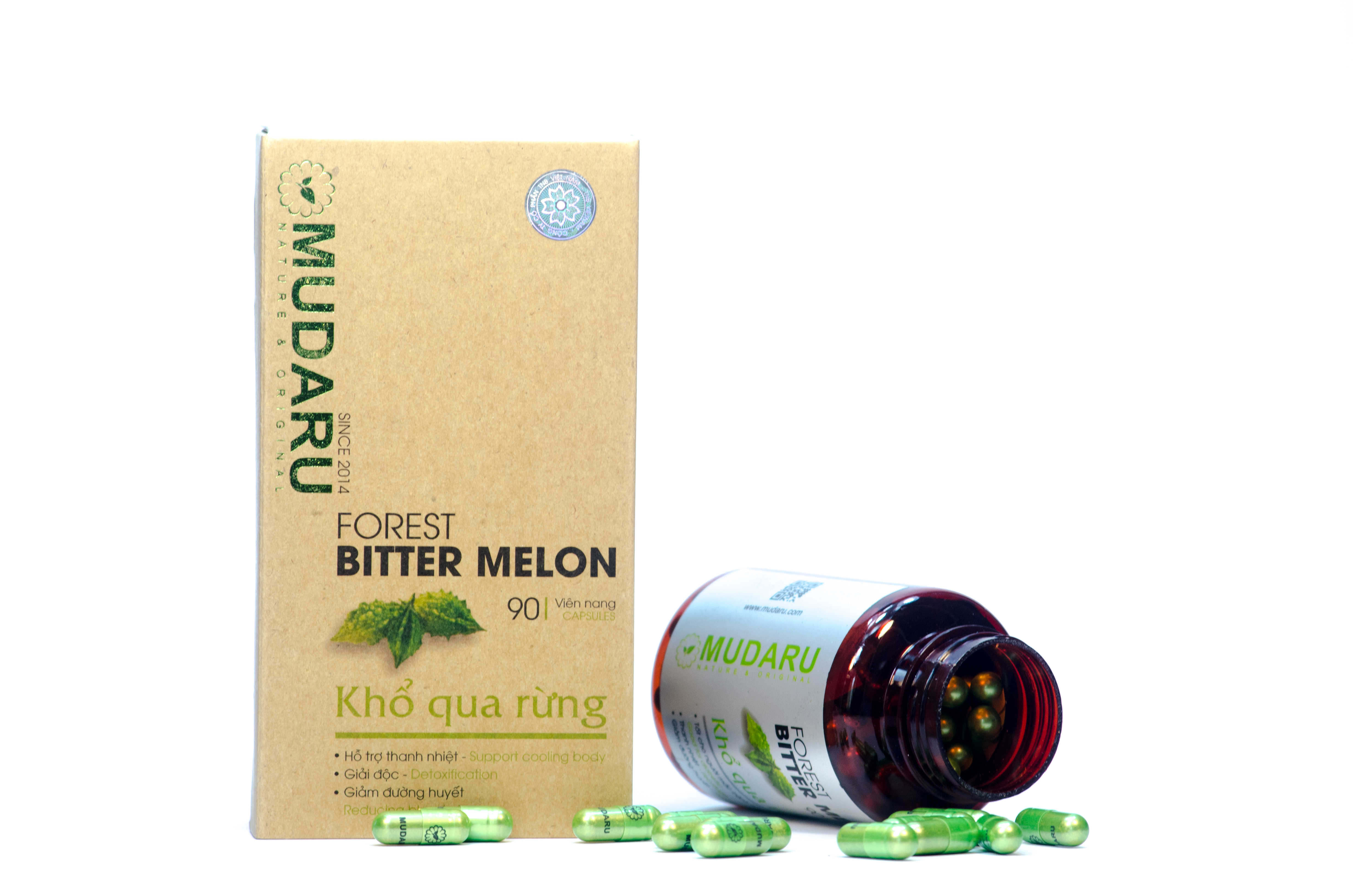 Using Mudaru Forest Bitter Melon will help you to purify and detoxify your body, stabilize blood glucose, reduce complications of diabetes. In addition, Mudaru helps to sleep well, eat well.
- Diabetes treatment support: Scientists have been working hard for many years and have shown that the ingredients in forest bitter melon help stimulate the production of active substances that are good for health and stabilize blood sugar. The experiments on rabbits have been proven and applied to the human body extremely effectively.
- Help reduce cholesterol in the blood, reduce blood fat: Helps stabilize blood pressure, prevent the formation of atherosclerotic plaques, minimize arterial blockage.
- Help to detoxify the body: forest bitter melon is cool, contain much good nutrition that helps detox the liver, kick out of toxin of body.
- Support for cancer prevention: There are many vitamins in the forest bitter melon to help prevent cell aging and fight oxidation.
Direction: Take 2 times a day from 1- 2 capsules each time before the meal. You should use continuously 2- 3 months to get the best results.
2. Jarrow Formulas Wild Bitter Melon Extract
Three main advantages:
- Dietary Supplement
- 30 Servings Per Container
- Vegan Friendly
Recommended Use: Take 2 tablets per day (one in the AM and one in the PM), preferably 30 minutes before meals, or as directed by your qualified healthcare professional.
3. Morpheme Bitter melon (Karela) capsule
Morpheme Bittermelon (Karela) Capsules for Diabetic - 500mg Extract - 60 Veg Capsules - 1 Bottle Bitter melon (Karela) is believed to support healthy glucose metabolism and has traditionally been used to help maintain healthy blood sugar already within a normal range. This natural medicine could be beneficial for a number of health disorders.
It is one of the most effective medications in diabetes, for high blood sugar or hyperglycemia patients. Bittermelon is extremely useful for indigestion, dyspepsia, and constipation. Being a strong purgative it is quite effective in sluggish bowel evacuation. Bittermelon is a good source of essential vitamins. It contains vitamins like A, B1, hepatoflavin, C, and minerals like iron.
4. Puritan's Pride Bitter Melon
- Bitter Melon is a traditional herb.
- Bitter Melon is also called bitter gourd, balsam pear, karela and pare
- Grows in tropical areas of the Amazon, East Africa, Asia, India, South America and the Caribbean
- Rapid release capsules allow for quick dispersion
- No Artificial Color, Flavor or Sweetener, No Preservatives, No Sugar, No Starch, No Milk, No Lactose, No Soy, No Gluten, No Wheat, No Yeast, No Fish. Sodium Free.
5. Bitter Melon Extract Nusa Pure
PREMIUM DOSAGE; REGULATES BLOOD SUGAR: 100% Vegetarian Bitter Melon is a potent vegetable-fruit that helps regulate blood sugar levels. It contains charantin, peptides that resemble insulin, as well as alkaloids that actively reduce blood sugar level. It also regulates insulin level by regulating the metabolism of sugar and helps it be converted into energy. NusaPure brings to you 1000mg Bitter Melon Extract - the highest on Amazon - for potency and efficacy.
MMUNE SYSTEM SUPPORT: NusaPure Bitter Melon Veggie capsules is rich in antioxidants that protect the cells from free radicals. Free radicals are harmful compounds released during cell metabolism that may cause illnesses. A BitterMelon Capsule also has anti-inflammatory effects. It also has antifungal and antibacterial qualities as well as an ability to rid the bloodstream of toxins.
CARDIOVASCULAR SUPPORT: NusaPure Bitter Melon powder helps regulate cholesterol levels. High levels of cholesterols can be fatal to your health especially to your coronary and cardiovascular health. Bitter Melon is a safe and natural alternative that will help reduce LDL bad cholesterol levels and help promote cardiovascular and coronary health.
GOOD MANUFACTURING PRACTICES CERTIFIED & MADE IN USA: Produced by GMP certified facilities with the highest manufacturing and sourcing standards of NusaPure. 'Rooted in Science, Backed by Research' as ​​our motto, NusaPure Supplements focuses on producing the best and safest products for our customers to achieve greater vitality in mind and body by using only the best raw materials obtained through rigorous research.