Forest Bitter Melon is a tropical and subtropical vine of the family Cucurbitaceae, widely grown in Asia, Africa, and the Caribbean for its edible fruit. Its many varieties differ substantially in the shape and bitterness of the fruit. It has the scientific name "Momordica charantia", and many others name such as bitter melon; bitter apple; bitter gourd; karela; bitter squash; balsam-pear.
Forest bitter melon has been a valuable long time ago to bring health to everyone, especially patients with diabetes, hypertension, blood fat… Based on those, Mudaru is produced as a health care method and treatment support.
Purify and detoxify the body
Forest Bitter Melon is cool properties, bitter taste, and a good source of nutrients like fiber, vitamin C, folate and vitamin A. It helps detoxifies your body out of bad components.
Stabilize blood pressure
Mudaru Forest Bitter Melon especially is good for people with high blood pressure. According to many studies, forest bitter melon contain herbal properties can reduce blood pressure.
Stabilize blood sugar
Beside stabilize blood pressure, the products also could reduce blood sugar effectively. If using about 2 -3 months continuously, the patient will feel clear from inside the body.
Prevent the risk of diabetes and blood fats complications
Because Mudaru Forest Bitter Melon can reduce blood sugar so that it can prevent the risk of diabetes and blood fats complications. People should prevent and care for health early before having complications from diabetes or blood fats.
Support treatment with diabetes
If people have diabetes type 1 or 2, Mudaru Forest Bitter Melon completely helps to reduce and stabilize diabetes. The Mudaru product is 100% of nature, extracted from forest bitter melon, therefore, it supports effectively.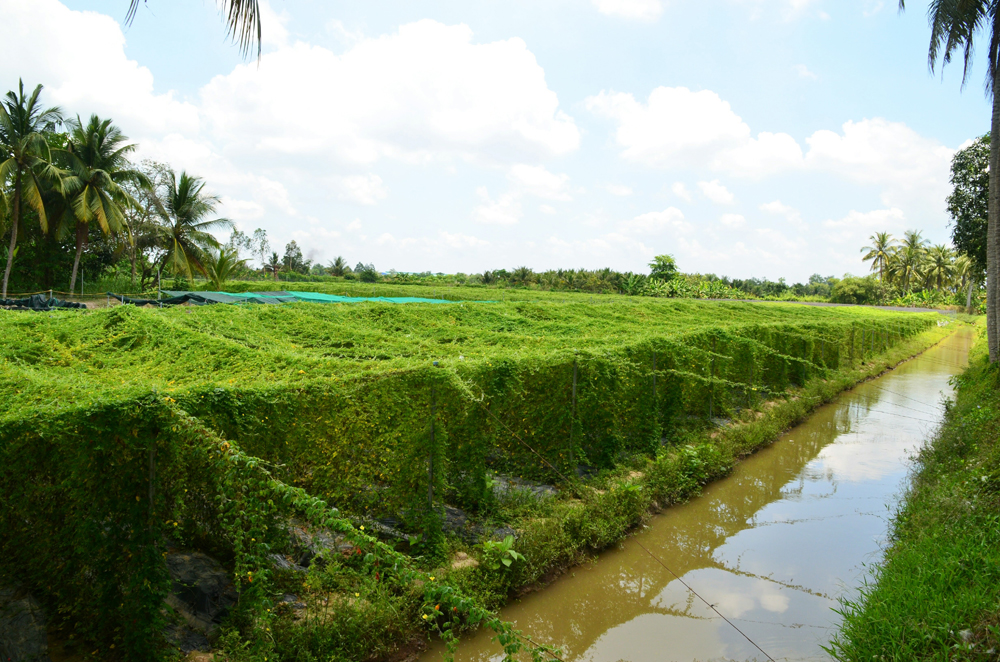 Help to sleep well
Forest Bitter Melon is herbal medicine, using forest bitter melon or products from forest bitter melon are good. It provides many nutrients that help you sleep well every day.
Source: TNB Vietnam