Diabetes almost always requires the use of drugs for a lifetime, because this is a fairly persistent disease that cannot be cured completely. To limit the dependence on medicines, more and more people are using herbs to treat diseases. So, what are the effects of natural herbs for people with diabetes?
Great uses of herbs
Since ancient times, there are quite a number of natural herbs used to treat disorders in the body, especially the treatment of diabetes well.
When combined with the right dosage, it helps stabilize blood sugar, maintaining a balanced level.

Increases the amount of beta in the pancreas when producing the hormone insulin so that they can produce a sufficient amount of insulin.

From there, it is possible to metabolize blood sugar, produce energy.

These herbs add energy, important nutrients for diabetics to stay awake, mentally clear, and work better.
The use of herbs to treat diabetes is safe, suitable for all subjects.
In particular, natural herbs also have the ability to eliminate all the congestion contained in the strong. At the same time, they also prevent their hardening.
Natural herbs are used to treat diabetes effectively
Currently, there are quite a number of close and natural herbs that are easy to find and preferred by many people.
1. Forest Bitter Melon
One of the herbs with good diabetes treatment that you need interested in is forest bitter melon (bitter melon/karela/balsam pear). Forest bitter melon is a bitter taste, has a detoxifying effect, treats skin diseases... effectively.
For diabetes, forest bitter melon is also considered natural insulin. When you use forest bitter melon in the right dosage, it will help your body improve insulin resistance and increase the amount of insulin needed.
2. Pandan
Pandan has a cool, pleasant aroma, very good for treating patients with type 2 diabetes. In pandan leaves, there are quite a lot of organic active substances, bromelin, oxidants that have the ability to prevent the development of free radicals. Not only that, if you use pandan properly, it also helps to lower blood sugar in the body well.
3. Mango leaves
Mango leaves are also used often to treat as well as prevent complications of diabetes. There are many studies showing that when using mango leaves, it will stimulate the pancreas to produce insulin. Since then, cholesterol can be adjusted in the blood well and avoid the situation after eating high blood sugar.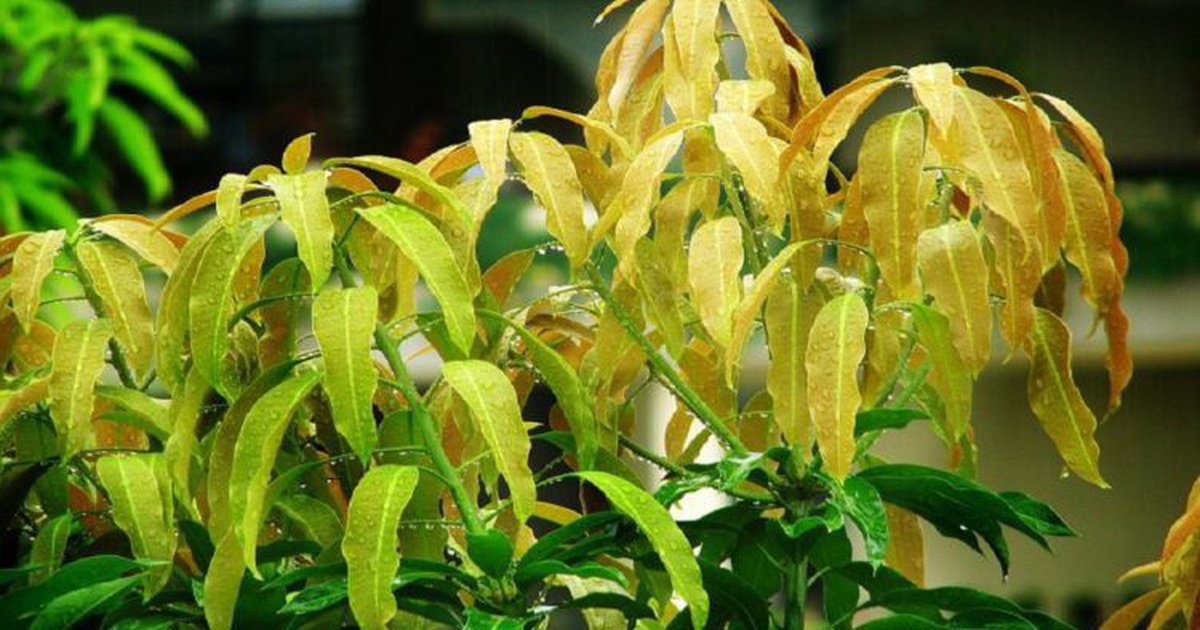 Not only that, but there are also 3beta - taraxenol in mango leaves which helps reduce insulin resistance, helping glucose to enter the bloodstream easily. In addition, it also helps you to prevent complications such as retinopathy, cardiovascular disease.
In addition to the natural herbs mentioned above, there are also many good herbs, many people prefer to use such as fenugreek, guava leaves, neem leaves, pennywort, .... However, you should also note that these herbs are slow-acting , you must use regularly, according to the instructions for long-term use to be effective.
With the above information we have just provided, you probably know what natural herbs are good for diabetes. At the same time, also know the good herbs, you should use to be able to treat diabetes safely, bring high efficiency.